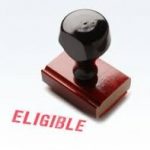 Great News: The Parole Board of Canada is Faster Than Ever!
Since opening our doors in 2002 we have seen simple pardon applications take well over two years to complete. That is after all of the paperwork is done and the file has already been sent to the Parole Board of Canada. Of course back then it was called the National Parole Board but a politician decided, for some reason, that the name needed to be changed. We have no idea why.
Some applications have taken even longer, especially during the years of Stephen Harper and the Conservative government. During this time the laws were routinely being changed, and then changed again, often with no sensible explanation as to whythese changes were being done. But when the law changes we all have to figure out how things work the new way. There was a definite period of adjustment both with us and with the government.
The good news is that the two year processing times are long gone except for the most serious cases. Most files are being done much faster these days and, for good or bad, there is no new pardon legislation being introduced by the Liberal government.
Parole Board Processing Times: What are we seeing?
Marijuana Pardons: Up to 1 month (pot pardons are only for possession. Applicants can have no other charge(s) on their criminal record to qualify).
Summary Convictions British Columbia and Ontario only: 1 – 6 months (Charges must be prior to 2012)
Summary Convictions all other provinces: 4 – 6 months
Indictable Offences All Provinces: 9 – 12 months
The above time frames represent a significant improvement, particularly since we opened our doors so long ago. Hopefully the Board will continue with this progress.
It is terribly frustrating waiting for a pardon application to be granted, especially when so many applicants simply want to clear their record and find a job. So we are genuinely excited to be reporting positive news in the pardon and waiver industry.